Changing Ways of Sending Rakhi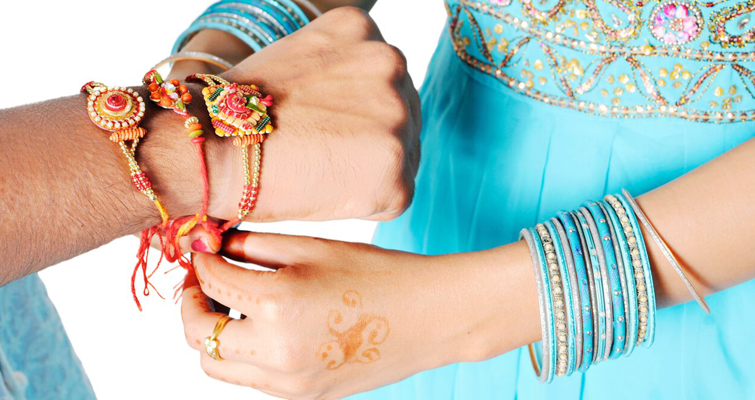 Posted on : 16th June 2015
Raksha Bandhan is an auspicious occasion to rejoice the unifying and ever-lasting bond of love, care and respect between brothers and sisters. The festival conveys the special message of righteousness, well-being and harmony among all sections of society. Rakhi celebration enhances a form of morality, security and amity.
This wonderful custom of Rakhi tying has turned out so much a part of Indian culture that it tempts brothers and sisters to reach out to each other. This also creates togetherness and strengthens the emotional bonding of the family. Those people who do not get a chance to make their presence often reach out to their respective siblings in UK or other parts of the world through the different modes of sending rakhi to UK or so. Right from the ancient times to the modern days, the way of celebrating and sending Rakhis to brothers living at distances has changed.
Now-a-days, the notion of sending Rakhi has developed into an extremely speedy and dependable way by the means of Internet and E-Commerce. Through these modes, sending rakhi and rakhi gifts to UK or any other part of the world has become extremely easy and requires very less amount of time.
Through Posts or Courier
Sisters, staying away from their brothers used to send their Rakhi and Rakhi wishes through courier or posts. Sending Rakhi through posts was the most traditional method. Even todays, there are some people who still make use of this option to send Rakhi to far off places. Every year, the Indian Postal Department make special arrangements to ensure that all Rakhi posts reach their destinations on time. You can also get a unique tear and water resistance envelopes on this Raksha Bandhan occasion. The department has tied up with DuPont, a global science company, for these envelopes, which are made up of special fabric that is environment friendly and light in weight.
Through E-mails
E-mail stands for Electronic mail delivered via Internet. People can also send Rakhi and Rakhi wishes through E-mails. This is equivalent to a normal letter, only that it is written on a computer and delivered via the Internet. This makes e-mail extremely fast and also inexpensive.
Online Rakhi and Rakhi cards
With the growth of Internet and E-Commerce, the concept of sending Rakhi and rakhi gifts to far off places has become very easy and reliable. Online Rakhi greeting cards are the method of sending a Rakhi Card via net. A personalized Rakhi E-card can be sent in less time than unwrapping a gift.
Rakhi gifts can be send online through a computer. Shopping on the Internet can be as safe as shopping in a store or by mail. Thus, any sister can send whatever she wants to, on this Rakhi, to her brother in any part of the world via the net. At the same time, she can also receive return gifts from her brother. Thus, the Rakhi Festival has adapted very well to online business since it involves sending gifts to far off places.
Send Your Fedback