Rakhi: The Thread of Love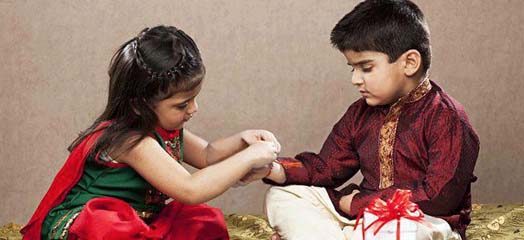 Rakhi is basically a sacred thread of protection embellished with the love and affection of a sister for her brother. This day is also known as Raksha Bandhan and celebrated on the full moon day of the Hindu month of Shravana in India. This frail of thread of Rakhi is considered as stronger than iron chains as it binds the most beautiful relationship in an inseparable bond of love and trust. Rakhi festival also has a social significance because it underlines the notion that everybody should live in harmonious coexistence with each other.
Not a single festival in India is complete without the typical Indian festivities, the gatherings, celebrations, exchange of sweets and gifts, lots of noise, singing and dancing. Raksha Bandhan is not just an ordinary festival when people visit Rakhi Bazaar for shopping. it is rather a regional celebration to celebrate the sacred relation between brothers and sisters. Primarily, this festival belongs to north and western region of India but soon the world has started celebrating this festival with...
Know More