Rakhi Return Gifts for Sisters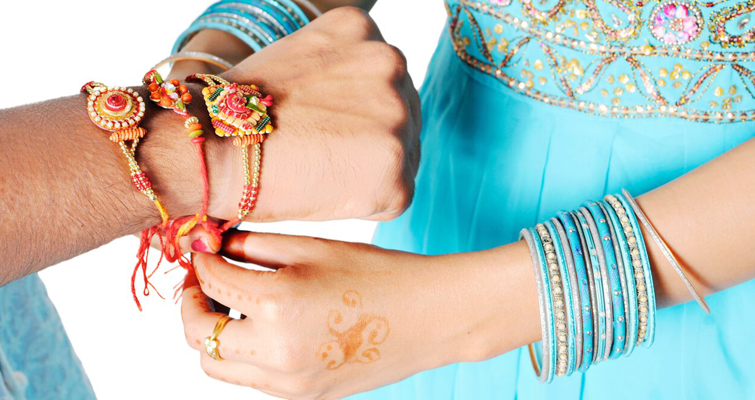 Raksha Bandhan festival is the most awaited festival for brothers and sisters as it dots the celebration of sensitivity and love of the sibling relationship. When sisters tie beautiful rakhi on the wrist of their brothers, they pray for his well being. Brothers promise to stand by her in every ups and downs of life.
Token of Love for sisters
In this beautiful ceremony of love and affection between brothers and sisters, exchange of rakhi gifts play an integral role. As a token of love, gifts are believed to strengthen the bonding as these are preserved for lifetime along with sweet memories cherished by both giver and receiver. Every year boy finds it somehow tedious job in picking up a suitable gift for their lovable sister. If you are also scratching your head but is still not zeroed on perfect rakhi gift for your sister, then you can take help from the following options that are meant specially for Rakhi festival.
So, come on boys, check out the following list and prove wrong the myth that boys are insensitive in choosing right gifts for their sisters!
Apparels- Woe your sister by showering her with your love and affection this Rakhi. Just check out the new trends of apparels in market and don't wait for anything else. Shop now. Make this special day memorable by gifting beautiful dress to your sister that will set her happiness on high scale. Your choice must go by the season.
Fashion Jewelry- Girls are very much fond of jewelries, no matter how old she is. So, this Raksha Bandhan, surprise her with a set of stunning jewelry that will enhance her personality. Don't think for twice in choosing beautiful jewelry item for your dearest sister. Presenting the antique jewelry is also a good idea to fascinate your sister on this day. Bracelets, rings, earrings, pendants, chains etc. can add on your list of gift. If your pocket is pulling you down, then it is better to go by artificial jewelry. It is not the price tag which values but the emotions and sentiments of the giver which weigh the most.
Leather Bags & Wallets- Let your sister carry your love everywhere she roam! Gift her with a beautiful bag for and make the day unforgettable for the whole life. Beaded bags and wallets with lots of mirror work will surely show some magical effects.
Soft Toys- Soft toys are very much loved by girls of all ages. Give an adorable gesture with silky, cute soft toys to the most beautiful girl of your life i.e, 'your sister'. Sweet soft toys are best way to express your tender emotions and feelings for your cute sis.
Greeting Cards- Greeting Cards can be another good option for return rakhi gifts. Let your words be written for many years! Pen down all your deep feelings and emotions on Rakhi greeting cards and convey all your heart wishes to your sister. It is one of the best way to remember the beautiful time which you both have spent together over the years.
Household Utility Items- Make full advantage of the golden chance to impress your sister. Bring her a sweet and natural smile on your sister's face by presenting her the household items like paintings, show piece, candle stand or even utensils. So, go for beautiful yet durable household items which not only beautify her place but also comes with lifetime remembrance.
Decorative Items- Like showpiece, photo frame, hanging bells etc., surely make a nice gift. Intricately designed with wonderful message can feel your sister proud of your choice. Let your sister know how strong bonding both of you enjoyed.
Novel Book- If she is fond of reading then you can gift a book of her favorite author which will surely make your sister feel good.
Perfumes and Deodorants- If you are searching for the best Rakhi return gift for your sister then fragrant perfumes and body sprays are the best option. Such gifts never go out of fashion and they are likable by all age group. But don't forget to keep her choice into consideration. Some people like very strong odor and others settled down for light. Feel her fantastic and special with your gift.
Cakes and Chocolates- Mix your love and care into your relationship with mouthwatering cakes and chocolates. Creamy, soft cakes will surely relieve her taste buds. Girls are very fond of chocolates so you can get a big pack of her favorite one which she will she definitely going to eat with a big smile on her face.