This Raksha Bandhan Let your Sis Go Trendy with Diamonds & Crystals Studded Jewelry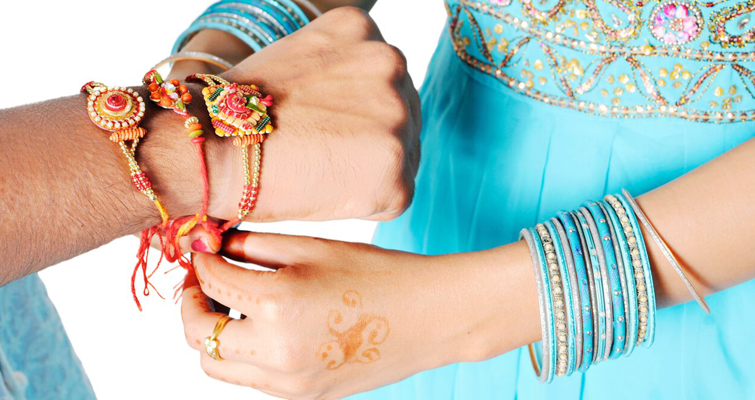 Posted on : 21st June 2015
There is nothing more exciting than preparing for festivals. This Raksha Bandhan, add oomph to your festive wardrobe with jewelry. A pair of sparkly earrings, a pretty ring and a jangly necklace is sure to bring smile on your face. As Rakhi festival marks the beginning of the festive season, it's the best time to splurge on jewelry buying. Here we bring you some tips on jewelry buying for Raksha Bandhan:
With personality of a lady going through transitions drastically, her choices have also got changed. From the customary styling of embellishments, women at present favor experimenting with their looks. Besides having a space reserved for the antique traditional jewellery, now they have gone considering other options too such as Swarovski crystals, diamonds, chic trinkets, etc. which are recommended by the fashion police this festive season.
What types of jewellery options are out there?
A piece of jewelry should enhance a woman's look and not take over her. Thus, you should be very alert as to what you're buying. It should be bought considering a woman's personality. Women who are bold enough to carry themselves can choose from chunky heavy jewellery set made of gold. Be it a complete set or separates, such as earrings, rings, bangles, or bracelets, the key is harmonizing the color stones and the styling of the metal. In simple words, if you're choosing an antique style necklace, don't go pairing it with modern earrings. Also make sure that the jewelry you've chosen or are going to choose won't be too heavy to wear. Blue stones, enameling and beads can also be taken as a good option as they aren't very heavy and harmonize Indian clothing as well as western outfits well. For a change or for a fantastic option you may also try turquoise jewelry.
Apart from that, Swarovski crystals are also getting momentum this year. They are definitely a fad among women of all age groups. If you're going to wear a dark outfit on Raksha Bandhan, pair it with Swarovski and see the magic. You could also choose from rainbow of gleaming Swarovski crystals in a mind-blowing necklace-earrings set to accolade with your dress.
Diamonds, a woman's best friends never go out of shine. For women of present era, diamonds are not just a piece of jewelry, but more about versatility, cheering herself and being the ultimate diva. Jewelry made of diamonds complements the entire look and redefines the overall appearance.
However, besides all, if someone still wants to stay connected with their tradition, they can choose from traditional jewelry sets. The best feature of such jewellery is that it adapts to personality instantly. You can never go wrong with customary jewelry.
This Raksha Bandhan, choose a jewelry piece as a return gift for your lovely sister to elate her festivity.
Send Your Fedback